Do Not Feel Embarrassed to Consider Bankruptcy!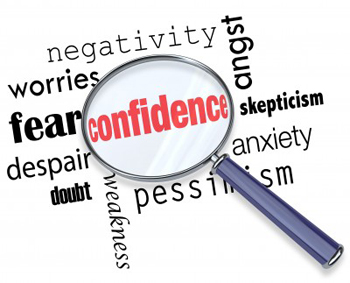 Biblical History of Bankruptcy
One of the earliest recorded descriptions of the concept underlying bankruptcy may be found in Deuteronomy 15:1-2:
At the end of every seventh year you must cancel the debts of everyone who owes you money.
American History of Bankruptcy
Congress established Bankruptcy to help people and businesses in trouble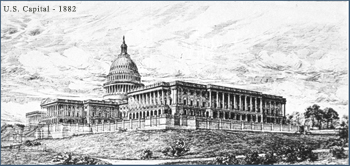 In America, we established "bankruptcy" laws under our civil code. Modern bankruptcy is based on Article 1, Section 8 of the United States Constitution which gives Congress the exclusive power "to establish uniform laws on the subject of bankruptcies throughout the United States." Bankruptcy law is designed to provide a "fresh start" for debtors through either liquidation or reorganization. America first established Bankruptcy Laws in 1800 because Americans were facing a harsh economy. Throughout the 19th and most of the 20th Century many bankruptcy laws were passed and repealed, mainly because of changing economic conditions.
Bankruptcy is an established process designed at the federal level to save people anywhere in the United States from becoming completely penniless. The U.S. Congress recognized that it is better to forgive some debt and allow people to get a "Fresh Start" before it is too late and the creditors have completely drained them of their ability to function: to have a home; to have a car; and to get or keep their job. Why? The Congress doesn't want you to end up totally broken, on the streets, and on the "public dole" – a further drain to the taxpayers – so they created this powerful life raft just for these situations.
The biggest businesses in America use bankruptcy when they are facing financial trouble. Why wouldn't you take advantage of the same legitimate laws to protect you and your family? Putting this decision off might cause you to go so deep in the hole that you may never recover. Remember, the U.S. Congress established bankruptcy laws because our society does not want you penniless and a ward of the state. Consider being Pro-Active and get your Fresh Start under way.
Take a look at the well-know businesses that recognized that they were in trouble, and used the protections of bankruptcy to give them a fresh start:
Adelphia Communications
Bakers Square
Bally Total Fitness
Best Products
Blockbuster
Bloomingdale's
Borders Group
Broadway Stores
Buffets (HomeTown Buffet)
Charter Communications
Chrysler
Chuck E. Cheese's
Circuit City Stores
Claim Jumper
Conseco
Consolidated Freightways
Continental Airlines
Delphi Automotive
Delta Airlines
Eastman Kodak
Eddie Bauer
Enron
Federal-Mogul
Fuddruckers
General Growth Properties
General Motors
Global Crossing Ltd.
IndyMac Bancorp Inc.
Kmart
Lear Corporation
Lehman Brothers
Mervyn's Holdings
Northwest Airlines
Orchard Brands
Orion Pictures
Owens Corning
Pacific Gas & Electric Co.
Polaroid Corporation
Ritz Camera & Image
Round Table Pizza
Six Flags
Sizzler
Solyndra
The Sharper Image
Tower Records
Tribune Group (LA Times)
Tropicana Entertainment
Trump Resorts
Tyco International Ltd.
United Airlines
US Airways
USG Corporation
Van de Kamp's Bakeries
Washington Mutual
Weintraub Entertainment
WorldCom
You, as an Individual or Family deserve to use the Bankruptcy Laws too!
Undoubtedly, you have ridden a roller coaster, pulled a slot machine lever, flown at 30,000 feet, sat in a movie theater, bought appliances, had lunch or dinner, or purchased products from a DOZEN or MORE of the above companies. ALL used our bankruptcy laws. Many survived and are back stronger than ever. Others were able to stop the bleeding to protect their remaining assets and start new companies with what they were able to save. Don't you deserve to use the power of these same laws?
If your spouse or family members do not understand why Congress created these protective laws, print this page out and hand the list of companies to your loved-ones. Have them count on their fingers how many well-known companies they recognize. Chances are they'll run out of fingers!
Call Vincent W. Davis & Associates for a consultation to see how we can save you or your family from the financial situation you find yourself weighted down under.
---
Call Us Now! (626) 446-6442
Seven Convenient Offices:
Arcadia Beverly Hills La Mirada Los Angeles Irvine Ontario Riverside
Click Here to Schedule a Consultation
We speak English • Se habla español • Мы Говорим по-Русски • We speak Chinese
We speak Vietnamese • Schedule a consultation • Flexible appointments
---
Where We Can Meet You? - Contact An Attorney Now

Arcadia Office
150 N. Santa Anita Ave,
Suite 200
Arcadia, CA 91006
Phone: (626) 446-6442
Fax: (626)-446-6454
Beverly Hills Office
9465 Wilshire Blvd.
Suite 300
Beverly Hills, CA 90212
Phone: (310)-880-5733
La Mirada Office
Cerritos Towne Center
17777 Center Court Drive ,
Suite 600
Cerritos, California, 90703
Phone: 888-888-6542

Los Angeles Office
Gas Company Tower
555 West Fifth Street,
31st Floor
Los Angeles, California, 90013
Phone: (213)-400-4132
Long Beach Office
Landmark Square
111 West Ocean Blvd.,
Suite 400
Long beach, California, 90802

Irvine Office
Oracle Tower
17901 Von Karman Avenue,
Suite 600
Irvine, California, 92614
Phone: (949)-203-3971
Fax: (949)-203-3972
Ontario Office
Lakeshore Center
3281 E. Guasti Road,
7th Floor
City of Ontario, California, 91761
Phone:(909)-996-5644
Riverside Office
Turner Riverwalk
11801 Pierce Street,
Suite 200
Riverside, California, 92505
Phone: (909)-996-5644
San Diego
Emerald Plaza
402 West Broadway,
Suite #400
San Diego, California, 92101
Phone: (619)-885-2070
Aliso Viejo
Ladera Corporate Terrace
999 Corporate Drive,
Suite 100
Ladera Ranch, California, 92694
Phone: (714) 721-3822